Loy Law, P.L.L.C.
1984 Isaac Newton Square West
Suite 206
Reston, Virginia 20190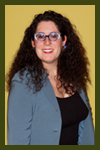 Cherise Dyann Loy
, the founding member of Loy Law, P.L.L.C. (formerly Cuevas Law, P.L.L.C.) practices locally: Fairfax, Prince William, Loudoun, Fauquier and other area county courts. In addition to acting on behalf of mothers and fathers when she's privately retained, Cherise gives her time as a Court Appointed lawyer for juveniles in trouble and Adults seeking to preserve their parental rights, work with Social Services and regain custody of their children.
When she began, Cherise clerked for Robert D. Dain and was integral to the formation of Dain, Oxley & Associates and the successor firm Dain, Oxley, Markley & Nicoli, PLLC. Upon admittance to the Virginia State Bar she began practicing with the firm handling a multitude of legal issues until Loy Law, P.L.L.C. was created and her areas of practice were limited to Family Law including: Adoption, Child Custody, Support, Divorce, Abuse & Neglect as well as Criminal Law and Personal Injury.
Education
Ms. Loy worked full-time while attending the night program of the Colombus School of Law at Catholic University of America. She received her Juris Doctor in 1999.
Her undergraduate degree was completed at the State University of New York Stony Brook, Stony Brook, New York in 1994.
Affiliations
International Academy of Collaborative Professionals - Member
Virginia Collaborative Professionals - Member
Virginia State Bar - Member
Fairfax Bar Association - Member
Family Law Section - Member
Virginia Women Attorneys Association - Sponsor
Telephone: 703.815.0000
Facsimile: 703.391.9009